Announcements

Due to COVID 19 CSP 30 Has Been Canceled. See You Next Year Sept 10-12 2021


The Great Give, 36 hour online giving event to support local nonprofits
CSP Highlights
ASNH Events (stargazing, meetings, public events) for June
Meetings and Outreach Events
---
---
---
---
---
---
---
NASA Whats Up for June
What's Up? -- A monthly video that gives tips for where you can find the moon, planets and stars in the night sky. Also includes amateur astronomy news and updates on NASA missions.
What astronomy highlights can you see in the sky in May 2020? Venus, Sirius and the Milky Way.
ESO European Southern Observatory ESOcast
ESOcast is a video podcast series dedicated to bringing you the latest news and research from ESO, the European Southern Observatory. Here we explore the Universe's ultimate frontier.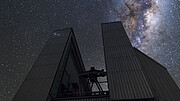 Astronomers using ESO telescopes have discovered giant spots on the surface of extremely hot stars hidden in stellar clusters. This video offers a summary of the discovery.
Hubblecast
The latest news about astronomy, space and the NASA/ESA Hubble Space Telescope presented in High Definition is only for devices that play High Definition video (not iPhone or iPod). To watch the Hubblecast on your iPod and/or iPhone, please download the Standard Definition version also available on iTunes.
CBS New Sunday Morning article Preserving the starry starry night
NASA News

A RSS news feed containing the latest NASA news articles and press releases.

NASA Administrator Jim Bridenstine, and Sen. Ted Cruz and Rep. Brian Babin of Texas will hold a news conference at 1 p.m. CDT Sunday, May 31, at Space Center Houston, the official visitor center of NASA's Johnson Space Center in Houston, to discuss the successful docking of the SpaceX Crew Dragon spacecraft carrying NASA astronauts Robert

For the first time in history, NASA astronauts have launched from American soil in a commercially built and operated American crew spacecraft on its way to the International Space Station.

NASA Image Of The Day

The latest NASA "Image of the Day" image.

A small glacier in the Arctic region of Norwegian archipelago Svalbard, as photographed by NASA's Airborne Tropical Tropopause Experiment (ATTREX).

On Saturday, May 30, 2020, a SpaceX Falcon 9 rocket carrying the company's Crew Dragon spacecraft is launched on NASA's SpaceX Demo-2 mission to the International Space Station.
APOD for Today

Astronomy Picture of the Day

Humanity is under attack.

The center of the Lagoon Nebula is a

Astronomy News

Read about the people who push us out to the stars. Check out some of our favorite books about astronauts here.

It's not every day you see astronauts in space open Nasdaq trading in New York City's Times Square.
| | | |
| --- | --- | --- |
| Faces of the Moon A new book by ASNH member Bob Crelin Click the book below for information on the book | There Once Was A Sky Full Of Stars A new book by ASNH member Bob Crelin Click the book below for information on the book | The 100 Best Targets for Astrophotography A new book by ASNH member Ruben Kier Click the book below for a review from Springer.com |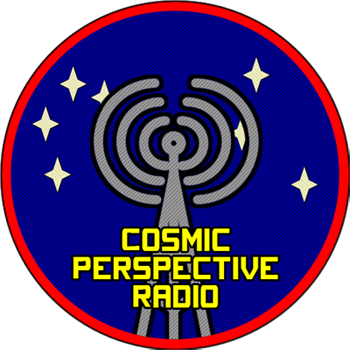 Host
Andy Poniros
Cosmic Perspective Radio Shows