Announcements
Remembering Michael Peter Dzubaty
We have lost long time member and friend and a founding father of The Connecticut Star Party, Michael Dzubaty
Click Here for more info

Due to COVID 19 CSP 30 Has Been Postponed until next year. See You Next Year Sept 10-12 2021


The Great Give, 36 hour online giving event to support local nonprofits
CSP Highlights
ASNH Events (stargazing, meetings, public events) for September
Meetings and Outreach Events
---
---
---
---
---
---
---
---
NASA Whats Up for September
What's Up? -- A monthly video that gives tips for where you can find the moon, planets and stars in the night sky. Also includes amateur astronomy news and updates on NASA missions.
What are some skywatching highlights in September 2020? Spot the Moon together with Mars and Venus, along with the flickering star Fomalhaut, which had itself a planet...until it didn't!
ESO European Southern Observatory ESOcast
ESOcast is a video podcast series dedicated to bringing you the latest news and research from ESO, the European Southern Observatory. Here we explore the Universe's ultimate frontier.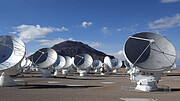 Hubblecast
The latest news about astronomy, space and the NASA/ESA Hubble Space Telescope presented in High Definition is only for devices that play High Definition video (not iPhone or iPod). To watch the Hubblecast on your iPod and/or iPhone, please download the Standard Definition version also available on iTunes.
On 24 April 2020, the NASA/ESA Hubble Space Telescope celebraetd its 30th anniversary. ESA/Hubble invited the general public to submit Hubble-themed artistic creations to celebrate this special milestone. Submissions received included drawings, paintings, sculptures, music, and poetry that were all inspired by the Hubble Space Telescope. This Hubblecast features a variety of the visual creations received.
CBS New Sunday Morning article Preserving the starry starry night
NASA News

A RSS news feed containing the latest NASA news articles and press releases.

NASA Administrator Jim Bridenstine will discuss the agency's latest Artemis program exploration plans during a media teleconference today at 5 p.m. EDT.

Media accreditation is open for the launch of the Sentinel-6 Michael Freilich satellite, an international collaboration between NASA and several partners.

NASA Image Of The Day

The latest NASA "Image of the Day" image.

Jupiter's volcanically active moon Io casts its shadow on the planet in this dramatic image from NASA's Juno spacecraft.

In this mage from June 2002, astronaut Franklin R. Chang-Diaz works with a grapple fixture during a spacewalk to perform work on the International Space Station.
APOD for Today

Astronomy Picture of the Day

Capturing this sunrise required both luck and timing.

In the distant universe,

Astronomy News

NASA astronauts and leadership took to Twitter over the weekend to mark the death of Supreme Court Justice Ruth Bader Ginsburg on Friday (Sept. 18).

Of all the rocky, inner worlds of the solar system, Venus is the most challenging to explore.
| | | |
| --- | --- | --- |
| Faces of the Moon A new book by ASNH member Bob Crelin Click the book below for information on the book | There Once Was A Sky Full Of Stars A new book by ASNH member Bob Crelin Click the book below for information on the book | The 100 Best Targets for Astrophotography A new book by ASNH member Ruben Kier Click the book below for a review from Springer.com |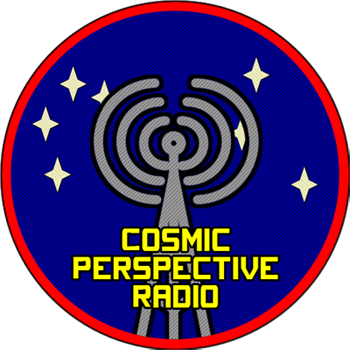 Host
Andy Poniros
Cosmic Perspective Radio Shows