There are 138 days left until CSP 28
September 07 - 09, 2018
Registration starts on 07-15-2018
CSP Highlights
ASNH Events (stargazing, meetings, public events) for April
Meetings and Outreach Events
---
---
---
---
---
---
---
---
---
---
---
---
The Great Give, 36 hour online giving event to support local nonprofits
NASA Whats Up for April
What's Up? -- A monthly video that gives tips for where you can find the moon, planets and stars in the night sky. Also includes amateur astronomy news and updates on NASA missions.
What's Up for April? The moon, Mars, and Saturn and the Lyrid meteor shower.
ESO European Southern Observatory ESOcast
ESOcast is a video podcast series dedicated to bringing you the latest news and research from ESO, the European Southern Observatory. Here we explore the Universe's ultimate frontier with our host Doctor J, a.k.a. Dr. Joe Liske.
New images from the SPHERE instrument on ESO's Very Large Telescope are revealing the dusty discs surrounding nearby young stars in greater detail than previously achieved. They show a bizarre variety of shapes, sizes and structures, including the likely effects of planets still in the process of forming.
Hubblecast
The latest news about astronomy, space and the NASA/ESA Hubble Space Telescope presented in High Definition is only for devices that play High Definition video (not iPhone or iPod). To watch the Hubblecast on your iPod and/or iPhone, please download the Standard Definition version also available on iTunes.
On 24 April 1990, Hubble was launched into space. To celebrate its 28th year in orbit, some of Hubble's precious observation time was used to observe the colourful Lagoon Nebula. One of only two star-forming nebulae visible to the unaided eye, this spectacular stellar nursery is not quite the tranquil landscape its name suggests.
CBS New Sunday Morning article Preserving the starry starry night
NASA News

Ames News RSS

Nanosatellites provide detailed observations of Earth for a fraction of the cost of their bigger brothers.

A NASA Ames researcher has developed a new hardware and software technique that can see through the water to image reefs.

NASA Image Of The Day

The latest NASA "Image of the Day" image.

"The Enchanted Islands of #Ecuador – the Galápagos," were photographed by NASA astronaut Ricky Arnold from aboard the International Space Station.

This colorful image, taken by NASA's Hubble Space Telescope, celebrates the Earth-orbiting observatory's 28th anniversary of viewing the heavens, giving us a window seat to the universe's extraordinary stellar tapestry of birth and destruction.
APOD for Today

Astronomy Picture of the Day

Did you see it?

NASA's

Astronomy News

In late April, skywatchers in the Northern Hemisphere will get a view of the Lyrid meteor shower, the dusty trail of a comet with a centuries-long orbit around the sun.

Here are our picks for the most amazing space photos of the week.
| | | |
| --- | --- | --- |
| Faces of the Moon A new book by ASNH member Bob Crelin Click the book below for information on the book | There Once Was A Sky Full Of Stars A new book by ASNH member Bob Crelin Click the book below for information on the book | The 100 Best Targets for Astrophotography A new book by ASNH member Ruben Kier Click the book below for a review from Springer.com |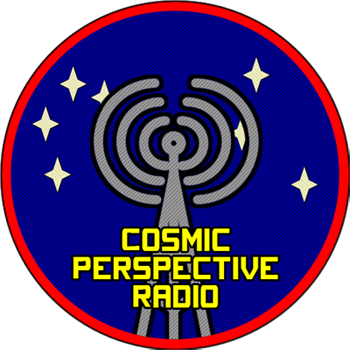 Host
Andy Poniros
Cosmic Perspective Radio Shows