There are 249 days left until CSP 27
September 22 - 24, 2017
Registration starts on 07-13-2017
CSP Highlights
ASNH Events (stargazing, meetings, public events) for January
Meetings and Outreach Events
---
---
---
---
NASA Whats Up for January
What's Up? -- A monthly video that gives tips for where you can find the moon, planets and stars in the night sky. Also includes amateur astronomy news and updates on NASA missions.
Meteors from a demoted constellation, Venus high, comet 45P low and the best of Vesta.
ESO European Southern Observatory ESOcast
ESOcast is a video podcast series dedicated to bringing you the latest news and research from ESO, the European Southern Observatory. Here we explore the Universe's ultimate frontier with our host Doctor J, a.k.a. Dr. Joe Liske.
ESO has signed an agreement with the Breakthrough Initiatives to adapt the Very Large Telescope instrumentation in Chile to conduct a search for planets in the nearby star system Alpha Centauri. Such planets could be the targets for an eventual launch of miniature space probes by the Breakthrough Starshot Initiative.
Hubblecast
The latest news about astronomy, space and the NASA/ESA Hubble Space Telescope presented in High Definition is only for devices that play High Definition video (not iPhone or iPod). To watch the Hubblecast on your iPod and/or iPhone, please download the Standard Definition version also available on iTunes.
Since astronomers discovered that the stars in the sky are other suns, humanity has wondered if they are also orbited by planets and if those planets host alien life. Since the discovery of the first exoplanet only 25 years ago Hubble is among the many instruments trying to answer these questions. This new Hubblecast tells the story of what we know so far and what we can hope for in the future.
CBS New Sunday Morning article Preserving the starry starry night
Ames News RSS

Unprecedented Tiltrotor Aircraft Testing to Begin at NASA Ames

Joining industry technology leaders, NASA hosted a booth at the Consumer Electronics Show (CES) in Las Vegas, Jan. 5-9, 2017, to display and discuss its advanced technologies for human and robotic space exploration and to showcase technology transfer to self-driving cars.

The latest NASA "Image of the Day" image.

This image of a crescent Jupiter and the iconic Great Red Spot was created by a citizen scientist (Roman Tkachenko) using data from Juno's JunoCam instrument.

This image of a well-preserved unnamed elliptical crater in Terra Sabaea, is illustrative of the complexity of ejecta deposits forming as a by-product of the impact process that shapes much of the surface of Mars.
Astronomy Picture of the Day

Geostationary Highway through Orion

What's the matter with the Bullet Cluster?

The first flight of a tiny experimental Japanese rocket, touted as the world's smallest booster designed to launch a satellite in orbit, failed Sunday (Jan. 15), Japan Aerospace Exploration Agency officials said.

A SpaceX rocket will take to the skies Saturday (Jan. 14) for the first time since a Sept. 1 launchpad explosion, and you can watch the highly anticipated liftoff live. The liftoff is scheduled for 12:54 p.m. EST (1754 GMT).
| | | |
| --- | --- | --- |
| Faces of the Moon A new book by ASNH member Bob Crelin Click the book below for information on the book | There Once Was A Sky Full Of Stars A new book by ASNH member Bob Crelin Click the book below for information on the book | The 100 Best Targets for Astrophotography A new book by ASNH member Ruben Kier Click the book below for a review from Springer.com |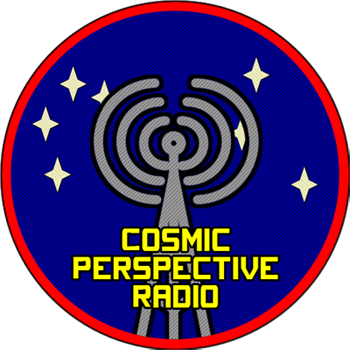 Host
Andy Poniros
Cosmic Perspective Radio Shows