Thanks to everyone for making this the best CSP yet.


CSP Highlights
ASNH Events (stargazing, meetings, public events) for December
2017 Eclipse schedule (click the image to download)
NASA Whats Up for December
What's Up? -- A monthly video that gives tips for where you can find the moon, planets and stars in the night sky. Also includes amateur astronomy news and updates on NASA missions.
Geminids, Ursids, winter constellations.
ESO European Southern Observatory ESOcast
ESOcast is a video podcast series dedicated to bringing you the latest news and research from ESO, the European Southern Observatory. Here we explore the Universe's ultimate frontier with our host Doctor J, a.k.a. Dr. Joe Liske.
This ESOcast Light explores how and why engineers are undertaking wind tunnel tests for ESO's Extremely Large Telescope.
Hubblecast
The latest news about astronomy, space and the NASA/ESA Hubble Space Telescope presented in High Definition is only for devices that play High Definition video (not iPhone or iPod). To watch the Hubblecast on your iPod and/or iPhone, please download the Standard Definition version also available on iTunes.
Astronomers using the NASA/ESA Hubble Space Telescope have observed a visible counterpart to gravitational waves for the first time: a kilonova from merging neutron stars.
CBS New Sunday Morning article Preserving the starry starry night
NASA News

Ames News RSS

In 1967, while NASA's main focus was on landing humans on the Moon before the end of the decade, the Agency was also interested in studying interplanetary space.

Several bioscience experiments developed at NASA's Ames Research Center, in California's Silicon Valley are about to launch to the International Space Station on SpaceX's 13th commercial resupply services mission for NASA.

NASA Image Of The Day

The latest NASA "Image of the Day" image.

The Soyuz MS-05 spacecraft is seen as it lands with Expedition 53 Commander Randy Bresnik of NASA and Flight Engineers Paolo Nespoli of ESA (European Space Agency) and Sergey Ryazanskiy of the Russian space agency Roscosmos near the town of Zhezkazgan, Kazakhstan on Thursday, Dec. 14, 2017.

This image from NASA's Mars Reconnaissance Orbiter (MRO) of northern Meridiani Planum shows faults that have disrupted layered deposits.
APOD for Today

Astronomy Picture of the Day

Geminids of the North

Jupiter Diving

Astronomy News

"Star Wars"-themed mission patches lifted off on a SpaceX Dragon spacecraft to the International Space Station today (Dec. 15), the same day "Star Wars: The Last Jedi" launched into movie theaters.

When Jeff Bezos' Blue Origin launched the first test flight of its New Shepard Crew Capsule 2.0 this week, it had a very special passenger aboard: a dummy named "Mannequin Skywalker."
| | | |
| --- | --- | --- |
| Faces of the Moon A new book by ASNH member Bob Crelin Click the book below for information on the book | There Once Was A Sky Full Of Stars A new book by ASNH member Bob Crelin Click the book below for information on the book | The 100 Best Targets for Astrophotography A new book by ASNH member Ruben Kier Click the book below for a review from Springer.com |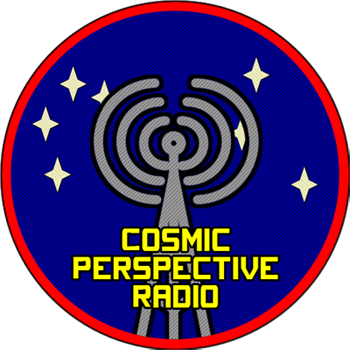 Host
Andy Poniros
Cosmic Perspective Radio Shows