The Great Give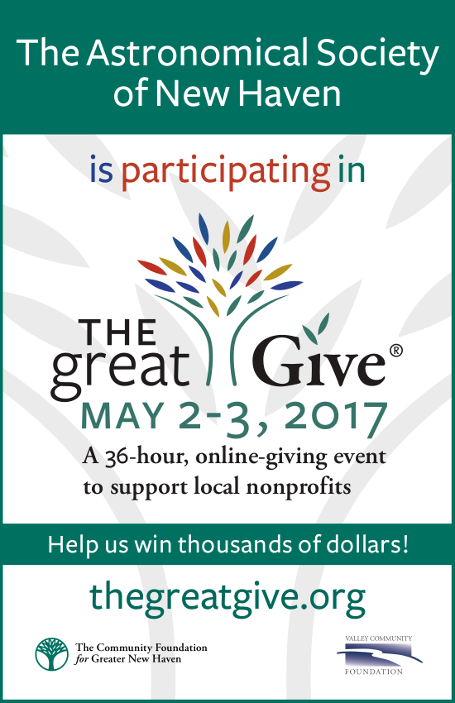 Support your favorite nonprofit (ASNH) AND get your gifts matched during The Great Give® 2017. Starts 8:00am on May 2nd and ends 8:00pm on May 3rd. Visit thegreatgive.org to learn more.
There are 145 days left until CSP 27
September 22 - 24, 2017
Registration starts on 07-13-2017
CSP Highlights
ASNH Events (stargazing, meetings, public events) for April
Meetings and Outreach Events
---
---
---
---
---
---
---
---
---
2017 Eclipse schedule (click the image to download)
NASA Whats Up for April
What's Up? -- A monthly video that gives tips for where you can find the moon, planets and stars in the night sky. Also includes amateur astronomy news and updates on NASA missions.
ESO European Southern Observatory ESOcast
ESOcast is a video podcast series dedicated to bringing you the latest news and research from ESO, the European Southern Observatory. Here we explore the Universe's ultimate frontier with our host Doctor J, a.k.a. Dr. Joe Liske.
ESO has teamed up with Evans & Sutherland and the International Planetarium Society and others from the community to make a standard. We call it Data2Dome, in order to get the latest information into the domes.
Hubblecast
The latest news about astronomy, space and the NASA/ESA Hubble Space Telescope presented in High Definition is only for devices that play High Definition video (not iPhone or iPod). To watch the Hubblecast on your iPod and/or iPhone, please download the Standard Definition version also available on iTunes.
CBS New Sunday Morning article Preserving the starry starry night
NASA News

Ames News RSS

NASA science superstars met science fiction superstars last week at the Silicon Valley Comic Con held at the San Jose Convention Center in California.

Between 2012 and 2014, Sarah Ortega participated in the STEM Teacher and Researcher, or STAR, program as a pre-service teacher and after her first year of teaching. Today, she teaches math at Amador Valley Hgih School in Pleasanton, California, using real-world problems.

NASA Image Of The Day

The latest NASA "Image of the Day" image.

A engine section structural qualification test article for NASA's new rocket, the Space Launch System, is loaded onto the barge Pegasus at the agency's Michoud Assembly Facility in New Orleans. The test article now will make its way from Michoud to NASA's Marshall Space Flight Center in Huntsville, Alabama, for structural loads testing.

This unprocessed image shows features in Saturn's atmosphere from closer than ever before. The view was captured by NASA's Cassini spacecraft during its first Grand Finale dive past the planet on April 26, 2017.
APOD for Today

Astronomy Picture of the Day

This is what Saturn looks like from inside the rings.

Arches of Spring

Astronomy News

When the private spaceflight company launches the National Reconnaissance Office (NRO) satellite, designated NROL-76, a 10-year stretch where every U.S. military and national security satellite was launched by United Launch Alliance (ULA) will end.

Breaking a 10-year monopoly by United Launch Alliance (ULA), SpaceX will launch a satellite into orbit on a classified mission this morning (April 28) from Kennedy Space Center in Florida.
| | | |
| --- | --- | --- |
| Faces of the Moon A new book by ASNH member Bob Crelin Click the book below for information on the book | There Once Was A Sky Full Of Stars A new book by ASNH member Bob Crelin Click the book below for information on the book | The 100 Best Targets for Astrophotography A new book by ASNH member Ruben Kier Click the book below for a review from Springer.com |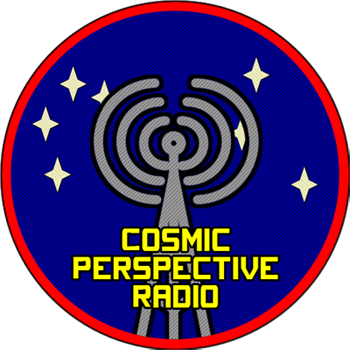 Host
Andy Poniros
Cosmic Perspective Radio Shows