Announcements

Due to COVID 19 CSP 30 Has Been Postponed until next year. See You Next Year Sept 10-12 2021


The Great Give, 36 hour online giving event to support local nonprofits
CSP Highlights
ASNH Events (stargazing, meetings, public events) for May
Meetings and Outreach Events
---
---
---
---
NASA Whats Up for May
What's Up? -- A monthly video that gives tips for where you can find the moon, planets and stars in the night sky. Also includes amateur astronomy news and updates on NASA missions.
The morning sky on April 6th finds Jupiter and Saturn forming a lovely trio with the crescent Moon.
ESO European Southern Observatory ESOcast
ESOcast is a video podcast series dedicated to bringing you the latest news and research from ESO, the European Southern Observatory. Here we explore the Universe's ultimate frontier.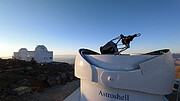 Part of the world-wide effort to scan and identify potentially dangerous asteroids and other near-Earth objects, asteroid hunter Test-Bed Telescope 2 (TBT2), a European Space Agency telescope hosted at ESO's La Silla Observatory in Chile, has now started operating.
Hubblecast
The latest news about astronomy, space and the NASA/ESA Hubble Space Telescope presented in High Definition is only for devices that play High Definition video (not iPhone or iPod). To watch the Hubblecast on your iPod and/or iPhone, please download the Standard Definition version also available on iTunes.
CBS News Sunday Morning article Preserving the starry starry night
NASA News

A RSS news feed containing the latest NASA news articles and press releases.

NASA has awarded a contract to Harris Miller Miller & Hanson Inc. of Burlington, Massachusetts, to support a national campaign of community overflight tests using the agency's X-59 Quiet SuperSonic Technology research aircraft.

Students from Brownsville, Texas will hear from astronauts aboard the International Space Station during a call at 10:15 a.m. EDT Tuesday, May 11 that will air live on NASA Television, the NASA app, and the agency's website.

NASA Image Of The Day

The latest NASA "Image of the Day" image.

This detailed image features Abell 3827, a galaxy cluster that offers a wealth of exciting possibilities for study.

Before he joined the Astronaut Corps, Arnold was a teacher in classrooms all over the world, from Malaysia to Romania. Arnold also served aboard the International Space Station on Expedition 55/56.
APOD for Today

Astronomy Picture of the Day

In this evocative night scene a dusty central Milky Way

Sixty years ago, near the

Astronomy News

Several websites give regular updates on the Chinese Long March 5B rocket core that's uncontrollably falling to Earth, with an expected reentry late Saturday night (May 8).

The four astronauts who flew on SpaceX's Crew-1 mission to the International Space Station will talk about their six months in space; watch it here courtesy of NASA.
| | | |
| --- | --- | --- |
| Faces of the Moon A new book by ASNH member Bob Crelin Click the book below for information on the book | There Once Was A Sky Full Of Stars A new book by ASNH member Bob Crelin Click the book below for information on the book | The 100 Best Targets for Astrophotography A new book by ASNH member Ruben Kier Click the book below for a review from Springer.com |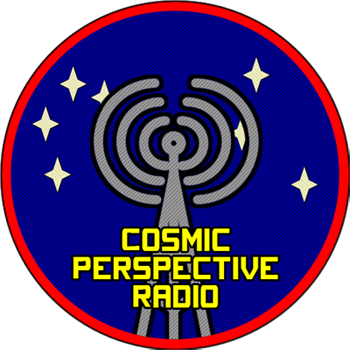 Host
Andy Poniros
Cosmic Perspective Radio Shows