There are 75 days left until CSP 28
September 07 - 09, 2018
Registration starts on 07-15-2018
CSP Highlights
ASNH Events (stargazing, meetings, public events) for June
Meetings and Outreach Events
---
---
---
---
NASA Whats Up for June
What's Up? -- A monthly video that gives tips for where you can find the moon, planets and stars in the night sky. Also includes amateur astronomy news and updates on NASA missions.
What's up in the night sky this month? Enjoy a ringside seat for Saturn, plus a night long parade featuring Venus, Jupiter, Mars and Vesta!
ESO European Southern Observatory ESOcast
ESOcast is a video podcast series dedicated to bringing you the latest news and research from ESO, the European Southern Observatory. Here we explore the Universe's ultimate frontier with our host Doctor J, a.k.a. Dr. Joe Liske.
Astronomers have made the most precise test ever of general relativity outside the Milky Way.
Hubblecast
The latest news about astronomy, space and the NASA/ESA Hubble Space Telescope presented in High Definition is only for devices that play High Definition video (not iPhone or iPod). To watch the Hubblecast on your iPod and/or iPhone, please download the Standard Definition version also available on iTunes.
An international team of astronomers using Hubble has made the most precise test of general relativity yet outside our Milky Way.
CBS New Sunday Morning article Preserving the starry starry night
NASA News

Ames News RSS

When humans travel to the International Space Station, they bring microbes with them. Since the construction of the space station began in 1998, the station has become an environment of its own with a unique microbial population.

NASA's working to make low-flying air traffic safe.

NASA Image Of The Day

The latest NASA "Image of the Day" image.

This image captures swirling cloud belts and tumultuous vortices within Jupiter's northern hemisphere.

On June 21, 1975, NASA successfully launched the eighth Orbiting Solar Observatory aboard a Delta rocket from Cape Canaveral, Florida. This satellite was the final in a series of spacecraft specifically designed to look at the Sun in high-energy wavelength bands.
APOD for Today

Astronomy Picture of the Day

Why would the shadow of a

Curiosity s Dusty Self

Astronomy News

On June 24, 1999, NASA's Cassini spacecraft flew by Venus while making its way to Saturn. See how it happened in our On This Day in Space video series.

Falcon Heavy's military contract win is for AFSPC-52, a classified mission projected to launch in late Fiscal Year 2020.
| | | |
| --- | --- | --- |
| Faces of the Moon A new book by ASNH member Bob Crelin Click the book below for information on the book | There Once Was A Sky Full Of Stars A new book by ASNH member Bob Crelin Click the book below for information on the book | The 100 Best Targets for Astrophotography A new book by ASNH member Ruben Kier Click the book below for a review from Springer.com |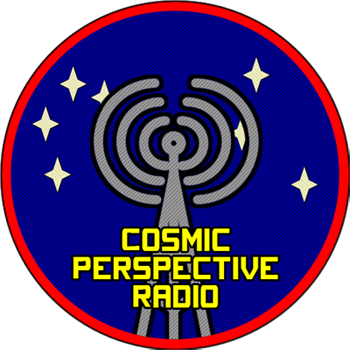 Host
Andy Poniros
Cosmic Perspective Radio Shows