Announcements
Remembering James English
Jim passed away on February 3, 2021 after a long ilness. He was born in New Haven on March 15, 1932, the son of late Philip H. and Katharine Dana English. He was also preceded in death by his brother Richard. Jim was descended from 2 Connecticut Governors. Jim attended the Foote School, Hopkins, and Choate and was a graduate of Yale University Class of 1954. He went on to receive his Master of Library Science from the University of North Carolina at Chapel Hill. He worked as a Librarian at Quinnipiac College (now University). Jim would want to give thanks to Vanetta Lloyd for 30 years of dedicated care and service. A graveside service will be held on Wednesday, February 10 at 11 a.m. in Evergreen Cemetery, 769 Ella Grasso Blvd., New Haven. Friends may view Tuesday from 3-5 PM at BEECHER & BENNETT 2300 WHITNEY AVE HAMDEN. Contributions in Jim's memory may be sent to CT Hospice, 100 Double Beach Rd., Branford, CT 06405.

https://beecherandbennett.com/obits/james-dana-english/

Due to COVID 19 CSP 30 Has Been Postponed until next year. See You Next Year Sept 10-12 2021


The Great Give, 36 hour online giving event to support local nonprofits
CSP Highlights
ASNH Events (stargazing, meetings, public events) for March
Meetings and Outreach Events
---
---
NASA Whats Up for February
What's Up? -- A monthly video that gives tips for where you can find the moon, planets and stars in the night sky. Also includes amateur astronomy news and updates on NASA missions.
This month we follow the Moon to three different points of interest in the winter sky.
ESO European Southern Observatory ESOcast
ESOcast is a video podcast series dedicated to bringing you the latest news and research from ESO, the European Southern Observatory. Here we explore the Universe's ultimate frontier.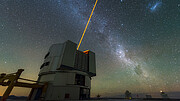 Using a combination of telescopes, including the Very Large Telescope of the European Southern Observatory (ESO's VLT), astronomers have revealed a system consisting of six exoplanets, five of which are locked in a rare rhythm around their central star. This video summarises the discoveries and explains why this puzzling system is challenging our theories of how planets form.
Hubblecast
The latest news about astronomy, space and the NASA/ESA Hubble Space Telescope presented in High Definition is only for devices that play High Definition video (not iPhone or iPod). To watch the Hubblecast on your iPod and/or iPhone, please download the Standard Definition version also available on iTunes.
CBS News Sunday Morning article Preserving the starry starry night
NASA News

A RSS news feed containing the latest NASA news articles and press releases.

In celebration of Black History Month, NASA astronaut Victor Glover welcomed Vice President Kamala Harris to the International Space Station for a virtual chat.

On Friday, NASA celebrated the agency's first African American female engineer, Mary W. Jackson, with a ceremony to formally name the agency's headquarters building in Washington in her honor.

NASA Image Of The Day

The latest NASA "Image of the Day" image.

On Feb. 25, 2021, the NASA Headquarters Building in Washington D.C. was officially renamed after Mary W. Jackson, the agency's first African American female engineer.

This 2003 composite X-ray and optical image of galaxy NGC 1068 shows gas blowing away in a high-speed wind from the vicinity of a supermassive black hole.
APOD for Today

Astronomy Picture of the Day

Yes, but can your tree do this?

Seen from orbit a day after a

Astronomy News

A veteran SpaceX rocket suffered a launch abort just minutes before liftoff Sunday night (Feb. 28) while attempting to launch 60 Starlink internet satellites.

A veteran SpaceX Falcon 9 rocket will launch 60 new Starlink internet satellites into orbit Sunday (Feb. 28) and you can watch it live here. Liftoff is at 8:37 p.m. EST (0137 March 1 GMT).
| | | |
| --- | --- | --- |
| Faces of the Moon A new book by ASNH member Bob Crelin Click the book below for information on the book | There Once Was A Sky Full Of Stars A new book by ASNH member Bob Crelin Click the book below for information on the book | The 100 Best Targets for Astrophotography A new book by ASNH member Ruben Kier Click the book below for a review from Springer.com |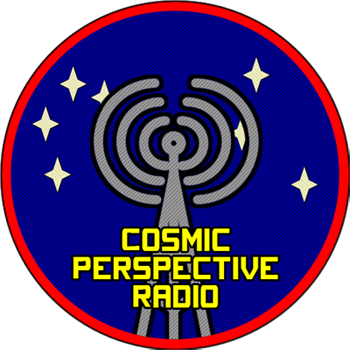 Host
Andy Poniros
Cosmic Perspective Radio Shows