Announcements
There are 168 days left until CSP 30
September 18 - 20, 2020
Registration starts on 07-22-2020
CSP Highlights
ASNH Events (stargazing, meetings, public events) for April
Meetings and Outreach Events
---
---
---
---
---
---
---
---
---
---
---
NASA Whats Up for April
What's Up? -- A monthly video that gives tips for where you can find the moon, planets and stars in the night sky. Also includes amateur astronomy news and updates on NASA missions.
What's Up for April? The Seven Sisters meet the evening star, Mars continues its getaway, and unpacking the Moon illusion.
ESO European Southern Observatory ESOcast
ESOcast is a video podcast series dedicated to bringing you the latest news and research from ESO, the European Southern Observatory. Here we explore the Universe's ultimate frontier.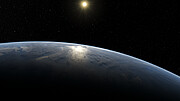 As doctors and nurses are on the frontlines, saving the lives of those infected by COVID-19, others have a role to play to prevent the disease spreading further by staying at home. This goes for ESO staff as well, including astronomers and telescope operators.
Hubblecast
The latest news about astronomy, space and the NASA/ESA Hubble Space Telescope presented in High Definition is only for devices that play High Definition video (not iPhone or iPod). To watch the Hubblecast on your iPod and/or iPhone, please download the Standard Definition version also available on iTunes.
CBS New Sunday Morning article Preserving the starry starry night
NASA News

A RSS news feed containing the latest NASA news articles and press releases.

Three NASA astronauts will participate in a live media teleconference at 10:45 a.m. EDT Friday, April 10.

Filled with more than 4,000 pounds of valuable scientific experiments and other cargo, a SpaceX Dragon resupply spacecraft is set to leave the International Space Station Monday, April 6.

NASA Image Of The Day

The latest NASA "Image of the Day" image.

This remarkable spiral galaxy, known as NGC 4651, may look serene and peaceful as it swirls in the vast, silent emptiness of space, but don't be fooled — it keeps a violent secret.

This 2010 image from the Herschel Space Observatory shows dust clouds associated with the Rosette Nebula, a stellar nursery about 5,000 light-years from Earth in the Monoceros, or Unicorn, constellation.
APOD for Today

Astronomy Picture of the Day

There's a traffic jam in Taurus lately.

Venus is currently the brilliant evening star.

Astronomy News

You can subscribe today and get your favorite magazine instantly on your device to read from the comfort of your home.

We turn to examples in "Star Trek: The Next Generation," to remember how Captain Jean-Luc Picard and the crew of the Enterprise dealt with the issue of outbreak.
| | | |
| --- | --- | --- |
| Faces of the Moon A new book by ASNH member Bob Crelin Click the book below for information on the book | There Once Was A Sky Full Of Stars A new book by ASNH member Bob Crelin Click the book below for information on the book | The 100 Best Targets for Astrophotography A new book by ASNH member Ruben Kier Click the book below for a review from Springer.com |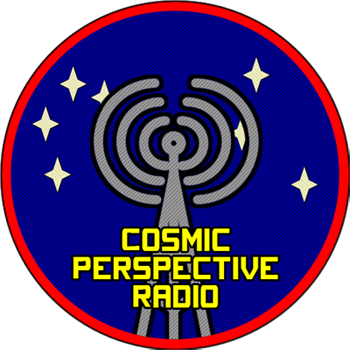 Host
Andy Poniros
Cosmic Perspective Radio Shows