Thanks to everyone for making this the best CSP yet.


CSP Highlights
ASNH Events (stargazing, meetings, public events) for December
Meetings and Outreach Events
---
---
---
---
---
---
NASA Whats Up for December
What's Up? -- A monthly video that gives tips for where you can find the moon, planets and stars in the night sky. Also includes amateur astronomy news and updates on NASA missions.
2016 ends with fireworks as three planets line up as if ejected from a Roman candle.
ESO European Southern Observatory ESOcast
ESOcast is a video podcast series dedicated to bringing you the latest news and research from ESO, the European Southern Observatory. Here we explore the Universe's ultimate frontier with our host Doctor J, a.k.a. Dr. Joe Liske.
Soaring through the cloudless Chilean sky might seem like something from a dream, but this ESOcast allows you to do just that. Incredible aerial photography of ESO's facilities in Chile provides a new perspective on the world's most productive astronomical observatories, showcasing their engineering ingenuity and spectacular surroundings from a whole new angle.
Hubblecast
The latest news about astronomy, space and the NASA/ESA Hubble Space Telescope presented in High Definition is only for devices that play High Definition video (not iPhone or iPod). To watch the Hubblecast on your iPod and/or iPhone, please download the Standard Definition version also available on iTunes.
Since Edwin Hubble discovered that the Milky Way is not the only galaxy in the Universe astronomers try to find out how many of them are there. This new Hubblecast focusses on the question "How many galaxies are there?" including the new numbers achieved in 2016.
CBS New Sunday Morning article Preserving the starry starry night
Ames News RSS

As a second-generation American, the director of Ames Research Center in Silicon Valley, Eugene Tu, may be the embodiment of President Obama's belief that our nation derives strength from the diversity of its population and from its commitment to equal opportunity for all.

The movie was Independence Day, a 1996 American epic science fiction film, and as a boy, it was one of Ivan Edwards' favorite movies. "It was the first time I saw an African-American star involved with aviation, or space. I watched it so many times that I knew the words by heart. It had a strong impact on me," said Edwards.

The latest NASA "Image of the Day" image.

Middle school students programmed a camera aboard the International Space Station -- the Sally Ride EarthKAM -- to photograph this portion of the Sahara desert in western Libya on October 3, 2016. The Expedition 50 crew set up the EarthKAM gear in the Harmony module's Earth-facing hatch window, to allow students to photograph targets on Earth.

The moon Hyperion tumbles as it orbits Saturn.
Astronomy Picture of the Day

What's happening at the center of elliptical galaxy NGC 4696?

Why is there a glowing oval over Jupiter's South Pole?

The Hubble Space Telescope created this image of the irregular galaxy IC 3583, which resides 30 million light-years away in the constellation Virgo.

While December's supermoon will wash out the peak of this year's Geminid meteor shower, you can still expect to see several bright shooting stars in the sky. There will just be fewer of them during the North American peak on the night of Dec. 13 and morni
| | | |
| --- | --- | --- |
| Faces of the Moon A new book by ASNH member Bob Crelin Click the book below for information on the book | There Once Was A Sky Full Of Stars A new book by ASNH member Bob Crelin Click the book below for information on the book | The 100 Best Targets for Astrophotography A new book by ASNH member Ruben Kier Click the book below for a review from Springer.com |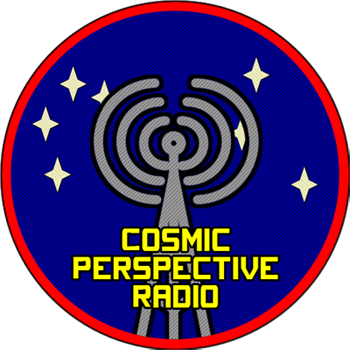 Host
Andy Poniros
Cosmic Perspective Radio Shows