Announcements

Due to COVID 19 CSP Has Been Postponed until next year. See You Next Year Sept 23-25, 2022


The Great Give, 36 hour online giving event to support local nonprofits
CSP Highlights
ASNH Events (stargazing, meetings, public events) for July
Meetings and Outreach Events
---
---
NASA Whats Up for July
What's Up? -- A monthly video that gives tips for where you can find the moon, planets and stars in the night sky. Also includes amateur astronomy news and updates on NASA missions.
Sunsets in July come with an added bonus: a brilliant gem low in the western sky, calling to us to come and explore its many mysteries.
ESO European Southern Observatory ESOcast
ESOcast is a video podcast series dedicated to bringing you the latest news and research from ESO, the European Southern Observatory. Here we explore the Universe's ultimate frontier.
Using ALMA, a team of astronomers have unambiguously detected a moon-forming disc around a distant planet for the first time. The planet is a Jupiter-like gas giant, hosted in a system still in the process of being formed. The result promises to shed new light on how moons and planets form in young stellar systems. This video summarises the discovery.
Hubblecast
The latest news about astronomy, space and the NASA/ESA Hubble Space Telescope presented in High Definition is only for devices that play High Definition video (not iPhone or iPod). To watch the Hubblecast on your iPod and/or iPhone, please download the Standard Definition version also available on iTunes.
CBS News Sunday Morning article Preserving the starry starry night
NASA News

A RSS news feed containing the latest NASA news articles and press releases.

Students across the globe have opportunities this week to hear from astronauts aboard the International Space Station.

NASA will host a media teleconference at 1 p.m. EDT Monday, Aug. 2, to discuss science investigations and technology demonstrations launching on Northrop Grumman's 16th commercial resupply mission for the agency to the International Space Station.

NASA Image Of The Day

The latest NASA "Image of the Day" image.

The Boeing CST-100 Starliner spacecraft is secured atop a United Launch Alliance Atlas V rocket.

This image from May 11, 1971, is a high angle view showing the Apollo 15 spacecraft on the way from the Vehicle Assembly Building to Pad A, Launch Complex 39.
APOD for Today

Astronomy Picture of the Day

Chaotic in appearance,

Can a gas cloud grab a galaxy?

Astronomy News

The satellite, called "Monolith," will lift off on an Electron rocket from the Mahia Peninsula in New Zealand, during a two-hour launch window that opens at 2 a.m. EDT (0600 GMT).

Here's a guide to all the rocket launches and astronomical events in 2021, as well as milestones for space missions, anniversaries and conferences.
| | | |
| --- | --- | --- |
| Faces of the Moon A new book by ASNH member Bob Crelin Click the book below for information on the book | There Once Was A Sky Full Of Stars A new book by ASNH member Bob Crelin Click the book below for information on the book | The 100 Best Targets for Astrophotography A new book by ASNH member Ruben Kier Click the book below for a review from Springer.com |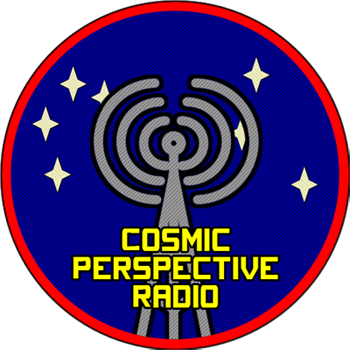 Host
Andy Poniros
Cosmic Perspective Radio Shows