There are 108 days left until CSP 28
September 07 - 09, 2018
Registration starts on 07-15-2018
CSP Highlights
ASNH Events (stargazing, meetings, public events) for May
Meetings and Outreach Events
---
---
---
---
---
---
NASA Whats Up for May
What's Up? -- A monthly video that gives tips for where you can find the moon, planets and stars in the night sky. Also includes amateur astronomy news and updates on NASA missions.
The moon and Saturn meet Mars in the morning as NASA's Insight spacecraft launches to the red planet on May 5.
ESO European Southern Observatory ESOcast
ESOcast is a video podcast series dedicated to bringing you the latest news and research from ESO, the European Southern Observatory. Here we explore the Universe's ultimate frontier with our host Doctor J, a.k.a. Dr. Joe Liske.
Astronomers have used observations from the Atacama Large Millimeter/submillimeter Array (ALMA) and ESO's Very Large Telescope (VLT) to determine that star formation in the very distant galaxy MACS1149-JD1 started at an unexpectedly early stage, only 250 million years after the Big Bang. This discovery also represents the most distant oxygen ever detected in the Universe and the most distant galaxy ever observed by ALMA or the VLT.
Hubblecast
The latest news about astronomy, space and the NASA/ESA Hubble Space Telescope presented in High Definition is only for devices that play High Definition video (not iPhone or iPod). To watch the Hubblecast on your iPod and/or iPhone, please download the Standard Definition version also available on iTunes.
On 24 April 1990, Hubble was launched into space. To celebrate its 28th year in orbit, some of Hubble's precious observation time was used to observe the colourful Lagoon Nebula. One of only two star-forming nebulae visible to the unaided eye, this spectacular stellar nursery is not quite the tranquil landscape its name suggests.
CBS New Sunday Morning article Preserving the starry starry night
NASA News

Ames News RSS

On March 29, 2018, World View's Stratollite high-altitude balloon lifted off from the company's launch facility in Tucson, Arizona, reaching a float altitude of 115,000 feet.

Delivered to the International Space Station aboard SpaceX CRS-14, the Multi-use Variable-g Platform (MVP) is a new commercial testbed for centrifuge-based science aboard the orbiting laboratory.

NASA Image Of The Day

The latest NASA "Image of the Day" image.

The Orbital ATK Antares rocket, with the Cygnus spacecraft onboard, launches from Pad-0A, Monday, May 21, 2018 at NASA's Wallops Flight Facility in Virginia. Cygnus will deliver approximately 7,400 pounds of science and research, crew supplies and vehicle hardware to the International Space Station and its crew.

The Orbital ATK Antares rocket, with the Cygnus spacecraft onboard, is seen at launch Pad-0A, Saturday, May 19, 2018, at Wallops Flight Facility in Virginia. Liftoff is currently targeted for 4:39 a.m. Eastern on Monday, May 21.
APOD for Today

Astronomy Picture of the Day

Why does the right part of this image of the Moon stand out?

How do Jupiter's clouds move?

Astronomy News

The Angaraa family of rockets is under development to eventually take satellites to low-Earth orbit.

Striking United Launch Alliance employees will return to work after voting May 19 to accept a revised contract, ending a two-week strike.
| | | |
| --- | --- | --- |
| Faces of the Moon A new book by ASNH member Bob Crelin Click the book below for information on the book | There Once Was A Sky Full Of Stars A new book by ASNH member Bob Crelin Click the book below for information on the book | The 100 Best Targets for Astrophotography A new book by ASNH member Ruben Kier Click the book below for a review from Springer.com |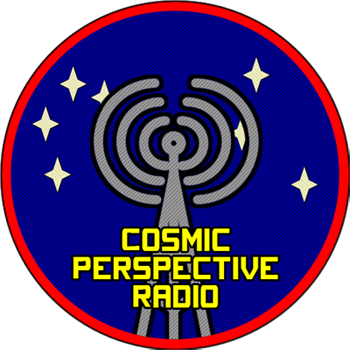 Host
Andy Poniros
Cosmic Perspective Radio Shows