ASNH Events (stargazing, meetings, public events) for May
Meetings and Outreach Events
---
---
---
---
---
---
---
---
There are 159 days left until CSP 26
September 30 - 02, 2016
Registration starts on 07-07-2016
NASA Whats Up for May
What's Up? -- A monthly video that gives tips for where you can find the moon, planets and stars in the night sky. Also includes amateur astronomy news and updates on NASA missions.
Two huge solar system highlights: Mercury transits the sun and Mars is closer to Earth than it has been in 11 years.
ESO European Southern Observatory ESOcast
ESOcast is a video podcast series dedicated to bringing you the latest news and research from ESO, the European Southern Observatory. Here we explore the Universe's ultimate frontier with our host Doctor J, a.k.a. Dr. Joe Liske.
Astronomers using telescopes at ESO's observatories in Chile have discovered three planets around a dim dwarf star just 40 light-years from Earth. These worlds have sizes and temperatures similar to those of Venus and the Earth, and they are the best targets so far found in the hunt for life elsewhere in the Universe.
Hubblecast
The latest news about astronomy, space and the NASA/ESA Hubble Space Telescope presented in High Definition is only for devices that play High Definition video (not iPhone or iPod). To watch the Hubblecast on your iPod and/or iPhone, please download the Standard Definition version also available on iTunes.
On 24 April 1990, the NASA/ESA Hubble Space Telescope was sent into orbit aboard the space shuttle Discovery. Now it is celebrating its 26th anniversary. As in the last years Hubble spent a modest portion of its observing time to observe a special chosen object. This year, Hubble re-observed an object, it already captured over 15 years ago: NGC 7635, better known as the Bubble Nebula.
CBS New Sunday Morning article Preserving the starry starry night
| | |
| --- | --- |
| Astronomy Picture of the Day | The latest NASA "Image of the Day" image. |
| | | |
| --- | --- | --- |
| Faces of the Moon A new book by ASNH member Bob Crelin Click the book below for information on the book | There Once Was A Sky Full Of Stars A new book by ASNH member Bob Crelin Click the book below for information on the book | The 100 Best Targets for Astrophotography A new book by ASNH member Ruben Kier Click the book below for a review from Springer.com |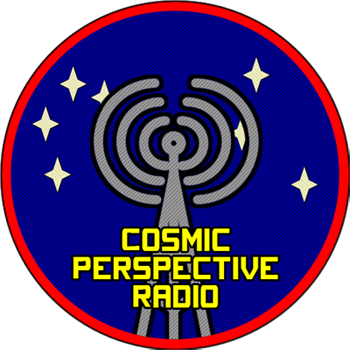 Host
Andy Poniros
Cosmic Perspective Radio Shows