Thanks to everyone for making this the best CSP yet.


CSP Highlights
ASNH Events (stargazing, meetings, public events) for November
Meetings and Outreach Events
---
---
---
---
2017 Eclipse schedule (click the image to download)
NASA Whats Up for November
What's Up? -- A monthly video that gives tips for where you can find the moon, planets and stars in the night sky. Also includes amateur astronomy news and updates on NASA missions.
What's Up for October? International Observe the Moon Night, planet and moon pairups, and a meteor shower!
ESO European Southern Observatory ESOcast
ESOcast is a video podcast series dedicated to bringing you the latest news and research from ESO, the European Southern Observatory. Here we explore the Universe's ultimate frontier with our host Doctor J, a.k.a. Dr. Joe Liske.
For the first time ever astronomers have studied an asteroid that has entered the Solar System from interstellar space. Observations from ESO's Very Large Telescope in Chile and other observatories around the world show that this unique object was travelling through space for millions of years before its chance encounter with our star system. It appears to be a dark, reddish, highly-elongated rocky or high-metal-content object.
Hubblecast
The latest news about astronomy, space and the NASA/ESA Hubble Space Telescope presented in High Definition is only for devices that play High Definition video (not iPhone or iPod). To watch the Hubblecast on your iPod and/or iPhone, please download the Standard Definition version also available on iTunes.
Astronomers using the NASA/ESA Hubble Space Telescope have observed a visible counterpart to gravitational waves for the first time: a kilonova from merging neutron stars.
CBS New Sunday Morning article Preserving the starry starry night
NASA News

Ames News RSS

Ever wonder what would happen if you got sick in space? NASA has sent bacteria samples into low-Earth orbit to help find out.

The knowledge and tools NASA has developed to study life on Earth will be a great asset to the study of planets beyond our solar system.

NASA Image Of The Day

The latest NASA "Image of the Day" image.

This artist's rendering shows the tidal disruption event named ASASSN-14li, where a star wandering too close to a 3-million-solar-mass black hole was torn apart. The debris gathered into an accretion disk around the black hole.

Ice can be stunningly beautiful and also quite varied in its appearance.
APOD for Today

Astronomy Picture of the Day

Follow this vertical panoramic view from horizon to horizon and

In December of 1972,

Astronomy News

Having achieved its original goal of taking images of the entire planet every day, Planet is now focusing on developing machine learning capabilities to convert that imagery into actionable, and lucrative, insights.

A team from MIT has won the top prize for architecture in 2017's international Mars City Design competition, which asks participants to design habitats that could one day be built on the Red Planet.
| | | |
| --- | --- | --- |
| Faces of the Moon A new book by ASNH member Bob Crelin Click the book below for information on the book | There Once Was A Sky Full Of Stars A new book by ASNH member Bob Crelin Click the book below for information on the book | The 100 Best Targets for Astrophotography A new book by ASNH member Ruben Kier Click the book below for a review from Springer.com |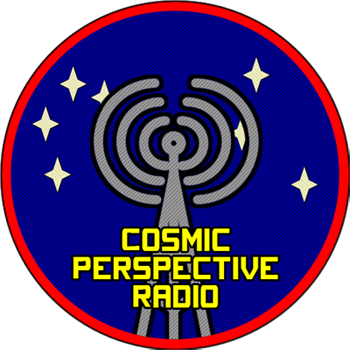 Host
Andy Poniros
Cosmic Perspective Radio Shows