There are 206 days left until CSP 27
September 22 - 24, 2017
Registration starts on 07-13-2017
CSP Highlights
ASNH Events (stargazing, meetings, public events) for February
Meetings and Outreach Events
---
---
---
---
---
---
---
NASA Whats Up for February
What's Up? -- A monthly video that gives tips for where you can find the moon, planets and stars in the night sky. Also includes amateur astronomy news and updates on NASA missions.
This month watch bright Venus, Mars and Uranus, comets and Vesta, Plus the sunset glow of dust in our solar system.
ESO European Southern Observatory ESOcast
ESOcast is a video podcast series dedicated to bringing you the latest news and research from ESO, the European Southern Observatory. Here we explore the Universe's ultimate frontier with our host Doctor J, a.k.a. Dr. Joe Liske.
This ESOcast Light presents five amazing facts about the 7 Earth-sized planets found in the nearby TRAPPIST-1 system, from their rocky composition to their potential to harbour water.
Hubblecast
The latest news about astronomy, space and the NASA/ESA Hubble Space Telescope presented in High Definition is only for devices that play High Definition video (not iPhone or iPod). To watch the Hubblecast on your iPod and/or iPhone, please download the Standard Definition version also available on iTunes.
Since its launch in 1990, Hubble has revolutionised our knowledge of astronomy. From imaging the most stunning phenomena in the cosmos, to the study of the invisible parts of the Universe, to observing the most distant objects ever seen. Hubble's sharp eye has been at the forefront of astronomical exploration. This new Hubblecast is the first part of an exploration of some of Hubble's most important discoveries in its almost 27-year history.
CBS New Sunday Morning article Preserving the starry starry night
Ames News RSS

Amiee Jackson was certain in high school that she would never become an engineer, but the Idaho Science and Aerspace Scholars program and a visit to Ames Research Center changed her mind. Amiee went back to high school and started a Zero Robotics Competition team.

NASA has selected five space technologies to test on low-gravity-simulating aircraft, high-altitude balloons or suborbital rockets. The opportunity to fly on these vehicles helps advance technologies closer to practical use by taking them from a laboratory environment to real world.

The latest NASA "Image of the Day" image.

Frequent cloud cover in the southern Atlantic Ocean often obscures satellite images of South Georgia and the South Sandwich Islands. But occasionally the clouds give way. On September 14, 2016, the Operational Land Imager (OLI) on Landsat 8 captured natural-color images of South Georgia Island, where several glaciers are in retreat.

These images of the sun were captured at the same time on January 29, 2017 by the six channels on the Solar Ultraviolet Imager or SUVI instrument aboard NOAA's GOES-16 satellite. Data from SUVI will provide an estimation of coronal plasma temperatures and emission measurements which are important to space weather forecasting.
Astronomy Picture of the Day

This storm cloud on Jupiter is almost as large as the Earth.

Four Quasar Images Surround a Galaxy Lens

Ten years ago today, NASA's New Horizons spacecraft flew by Jupiter en route to Pluto and captured this photo of the planet with its volcanic moon, Io.

Citizen scientists gave new names to 17 minor planets in Earth's solar system, according to the International Astronomical Union.
| | | |
| --- | --- | --- |
| Faces of the Moon A new book by ASNH member Bob Crelin Click the book below for information on the book | There Once Was A Sky Full Of Stars A new book by ASNH member Bob Crelin Click the book below for information on the book | The 100 Best Targets for Astrophotography A new book by ASNH member Ruben Kier Click the book below for a review from Springer.com |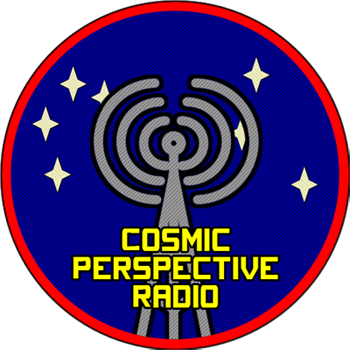 Host
Andy Poniros
Cosmic Perspective Radio Shows