There are 172 days left until CSP 28
September 07 - 09, 2018
Registration starts on 07-15-2018
CSP Highlights
ASNH Events (stargazing, meetings, public events) for March
Meetings and Outreach Events
---
---
---
---
---
---
---
---
NASA Whats Up for March
What's Up? -- A monthly video that gives tips for where you can find the moon, planets and stars in the night sky. Also includes amateur astronomy news and updates on NASA missions.
At sunset, catch elusive Mercury, bright Venus, the Zodiacal Light, Mars, Saturn, and Jupiter between midnight and dawn.
ESO European Southern Observatory ESOcast
ESOcast is a video podcast series dedicated to bringing you the latest news and research from ESO, the European Southern Observatory. Here we explore the Universe's ultimate frontier with our host Doctor J, a.k.a. Dr. Joe Liske.
New data from the Atacama Large Millimeter/submillimeter Array (ALMA) and other telescopes have been used to create a stunning image showing a web of filaments in the Orion Nebula. These features appear red-hot and fiery, but in reality are so cold that astronomers must use telescopes like ALMA to observe them.
Hubblecast
The latest news about astronomy, space and the NASA/ESA Hubble Space Telescope presented in High Definition is only for devices that play High Definition video (not iPhone or iPod). To watch the Hubblecast on your iPod and/or iPhone, please download the Standard Definition version also available on iTunes.
Our eyes detect only visible light, but on board Hubble are a variety of instruments that together detect many different wavelengths of light. This means that Hubble is able to observe galaxies over a wide range of wavelengths to reveal features that would otherwise remain invisible to our eyes.
CBS New Sunday Morning article Preserving the starry starry night
NASA News

Ames News RSS

Trailing Earth's orbit at 94 million miles away, the Kepler space telescope has survived many potential knock-outs during its nine years in flight, from mechanical failures to being blasted by cosmic rays. At this rate, the hardy spacecraft may reach its finish line in a manner we will consider a wonderful success.

NASA's Stratospheric Observatory for Infrared Astronomy, SOFIA, remains in Hamburg, Germany, to address a repair that was discovered during a routine inspection and repair cycle, known as a C-Check.

NASA Image Of The Day

The latest NASA "Image of the Day" image.

In late Jan. 2018, NASA's Global-scale Observations of the Limb and Disk (GOLD) instrument was launched into space aboard a commercial satellite.

This image captures a close-up view of a storm with bright cloud tops in the northern hemisphere of Jupiter.
APOD for Today

Astronomy Picture of the Day

It is considered the oldest known illustration of the night sky.

No one, presently, sees the Moon rotate like this.

Astronomy News

Orbital ATK announced March 13 it is developing a new version of a satellite life extension vehicle intended to provide more flexibility to customers while also moving the company closer to more advanced in-space servicing.

The rise of the largest volcanoes in the solar system may have led Mars to possess oceans hundreds of millions of years earlier than previously thought, a new study finds.
| | | |
| --- | --- | --- |
| Faces of the Moon A new book by ASNH member Bob Crelin Click the book below for information on the book | There Once Was A Sky Full Of Stars A new book by ASNH member Bob Crelin Click the book below for information on the book | The 100 Best Targets for Astrophotography A new book by ASNH member Ruben Kier Click the book below for a review from Springer.com |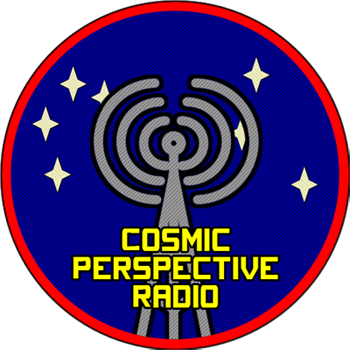 Host
Andy Poniros
Cosmic Perspective Radio Shows