Due to COVID 19 CSP 30 Has Been Postponed until next year. See You Next Year Sept 10-12 2021


The Great Give, 36 hour online giving event to support local nonprofits
CSP Highlights
ASNH Events (stargazing, meetings, public events) for August
Meetings and Outreach Events
---
---
---
---
---
---
---
NASA Whats Up for August
What's Up? -- A monthly video that gives tips for where you can find the moon, planets and stars in the night sky. Also includes amateur astronomy news and updates on NASA missions.
What are some skywatching highlights in August 2020? See the Moon posing with various planets throughout the month, plus catch the peak of the annual Perseid meteor shower.
ESO European Southern Observatory ESOcast
ESOcast is a video podcast series dedicated to bringing you the latest news and research from ESO, the European Southern Observatory. Here we explore the Universe's ultimate frontier.
Astronomers using ESO's Very Large Telescope have imaged a 'space butterfly', a planetary nebula known as NGC 2899. This video offers stunning views of this object and the science behind it.
Hubblecast
The latest news about astronomy, space and the NASA/ESA Hubble Space Telescope presented in High Definition is only for devices that play High Definition video (not iPhone or iPod). To watch the Hubblecast on your iPod and/or iPhone, please download the Standard Definition version also available on iTunes.
Taking advantage of a total lunar eclipse in January 2019, astronomers using the NASA/ESA Hubble Space Telescope have measured the amount of ozone in Earth's atmosphere. This method serves as a proxy for how they will observe Earth-like planets around other stars in search of life.
CBS New Sunday Morning article Preserving the starry starry night
NASA News

A RSS news feed containing the latest NASA news articles and press releases.

Girl Scouts from across the nation will pose questions next week to NASA astronaut Chris Cassidy aboard the International Space Station.

NASA has selected ASRC Federal Data Solutions (AFDS) Inc. of Beltsville, Maryland, to receive a contract for Ames Consolidated Information Technology Services at the agency's Ames Research Center in Moffett Field, California.

NASA Image Of The Day

The latest NASA "Image of the Day" image.

The barred spiral galaxy known as NGC 4907 shows its starry face from 270 million light-years away to anyone who can see it from the Northern Hemisphere. Appearing in this Hubble image to shine brightly below the galaxy is a star that is actually within our own Milky Way galaxy.

This long-exposure photograph captures a starry sky above the Earth's atmospheric glow.
APOD for Today

Astronomy Picture of the Day

The hydrogen in your body, present in every molecule of water, came from the

From Earth, Saturn never shows a crescent phase.

Astronomy News

Scientists traced a fast radio burst (FRB) to a known star inside the Milky Way for the first time.

While greenhouse gas emissions plummeted as the world locked down, such dips will do "nothing" to slow climate change unless society moves away from fossil fuels, researchers have found.
| | | |
| --- | --- | --- |
| Faces of the Moon A new book by ASNH member Bob Crelin Click the book below for information on the book | There Once Was A Sky Full Of Stars A new book by ASNH member Bob Crelin Click the book below for information on the book | The 100 Best Targets for Astrophotography A new book by ASNH member Ruben Kier Click the book below for a review from Springer.com |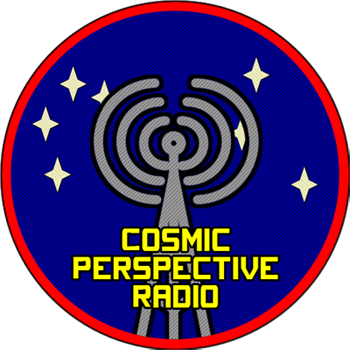 Host
Andy Poniros
Cosmic Perspective Radio Shows