There are 206 days left until CSP 30
September 18 - 20, 2020
Registration starts on 07-22-2020
CSP Highlights
ASNH Events (stargazing, meetings, public events) for February
Meetings and Outreach Events
---
---
---
---
---
---
---
---
NASA Whats Up for February
What's Up? -- A monthly video that gives tips for where you can find the moon, planets and stars in the night sky. Also includes amateur astronomy news and updates on NASA missions.
What are the skywatching highlights of February 2020?
ESO European Southern Observatory ESOcast
ESOcast is a video podcast series dedicated to bringing you the latest news and research from ESO, the European Southern Observatory. Here we explore the Universe's ultimate frontier.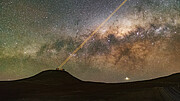 Using ESO's Very Large Telescope (VLT), astronomers have captured the unprecedented dimming of Betelgeuse, a red supergiant star in the constellation Orion.
Hubblecast
The latest news about astronomy, space and the NASA/ESA Hubble Space Telescope presented in High Definition is only for devices that play High Definition video (not iPhone or iPod). To watch the Hubblecast on your iPod and/or iPhone, please download the Standard Definition version also available on iTunes.
CBS New Sunday Morning article Preserving the starry starry night
NASA News

A RSS news feed containing the latest NASA news articles and press releases.

Florida students will have an opportunity this week to talk with a NASA astronaut aboard the International Space Station.

The following is a statement from Administrator Jim Bridenstine on the passing of NASA legend Katherine Johnson, who worked for the agency from 1953 to 1986.

NASA Image Of The Day

The latest NASA "Image of the Day" image.

Angela Mason-Butcher is the Capabilities Manager for the Integration and Management Office in the Aeronautics Research Mission Directorate.

Katherine Johnson passed away Feb. 24, 2020, after living a life filled with trail-blazing achievements.
APOD for Today

Astronomy Picture of the Day

How similar is Jupiter's magnetic field to Earth's?

Yes, but could you get to work on time if the Moon looked like this?

Astronomy News

Recently, a batch of baked chocolate chip cookies returned from space, signifying a major step forward towards the future of how humans will eat and thrive in space.

The developers of Homeworld: Deserts of Kharak have announced a new game, coming to Early Access this summer.
| | | |
| --- | --- | --- |
| Faces of the Moon A new book by ASNH member Bob Crelin Click the book below for information on the book | There Once Was A Sky Full Of Stars A new book by ASNH member Bob Crelin Click the book below for information on the book | The 100 Best Targets for Astrophotography A new book by ASNH member Ruben Kier Click the book below for a review from Springer.com |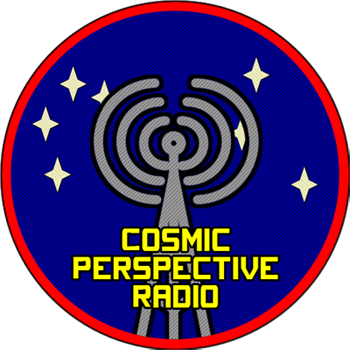 Host
Andy Poniros
Cosmic Perspective Radio Shows