There are 234 days left until CSP 30
September 18 - 20, 2020
Registration starts on 07-22-2020
CSP Highlights
ASNH Events (stargazing, meetings, public events) for January
NASA Whats Up for January
What's Up? -- A monthly video that gives tips for where you can find the moon, planets and stars in the night sky. Also includes amateur astronomy news and updates on NASA missions.
Morning meteors, Mars meets its "rival," and the Moon comes around for another visit with Venus.
ESO European Southern Observatory ESOcast
ESOcast is a video podcast series dedicated to bringing you the latest news and research from ESO, the European Southern Observatory. Here we explore the Universe's ultimate frontier.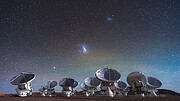 Hubblecast
The latest news about astronomy, space and the NASA/ESA Hubble Space Telescope presented in High Definition is only for devices that play High Definition video (not iPhone or iPod). To watch the Hubblecast on your iPod and/or iPhone, please download the Standard Definition version also available on iTunes.
CBS New Sunday Morning article Preserving the starry starry night
NASA News

A RSS news feed containing the latest NASA news articles and press releases.

Media accreditation is open for the launch of the next SpaceX delivery of NASA science investigations, supplies, and equipment to the International Space Station.

NASA has selected Axiom Space of Houston to provide at least one habitable commercial module to be attached to the International Space Station as the agency continues to open the station for commercial use.

NASA Image Of The Day

The latest NASA "Image of the Day" image.

Spitzer Space Telescope, one of agency's great observatories, one of Spitzer's great discoveries was that of the TRAPPIST-1 star, an ultra-cool dwarf, which has seven Earth-size planets orbiting it.

All eyes are on south Mississippi with this month's delivery and installation of NASA's Space Launch System.
APOD for Today

Astronomy Picture of the Day

Where do comet tails come from?

Sometimes, even rovers on Mars stop to admire the scenery.

Astronomy News

Here's a guide to all the rocket launches and astronomical events in 2020, as well as milestones for space missions, anniversaries and conferences.

The barred spiral galaxy NGC 1022 flaunts its tendrils of dark, red dust in this new view from the Hubble Space Telescope.
| | | |
| --- | --- | --- |
| Faces of the Moon A new book by ASNH member Bob Crelin Click the book below for information on the book | There Once Was A Sky Full Of Stars A new book by ASNH member Bob Crelin Click the book below for information on the book | The 100 Best Targets for Astrophotography A new book by ASNH member Ruben Kier Click the book below for a review from Springer.com |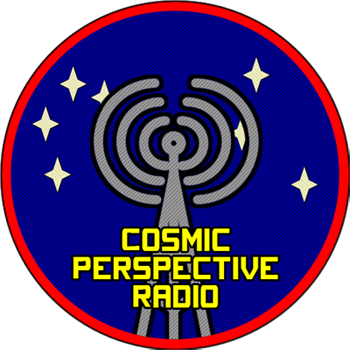 Host
Andy Poniros
Cosmic Perspective Radio Shows