Thanks to everyone for making this the best CSP yet.


CSP Highlights
ASNH Events (stargazing, meetings, public events) for October
Meetings and Outreach Events
---
---
---
---
---
---
---
---
---
---
---
NASA Whats Up for October
What's Up? -- A monthly video that gives tips for where you can find the moon, planets and stars in the night sky. Also includes amateur astronomy news and updates on NASA missions.
Celebrate International Observe the Moon Night with your local astronomy club.
ESO European Southern Observatory ESOcast
ESOcast is a video podcast series dedicated to bringing you the latest news and research from ESO, the European Southern Observatory. Here we explore the Universe's ultimate frontier with our host Doctor J, a.k.a. Dr. Joe Liske.
Hubblecast
The latest news about astronomy, space and the NASA/ESA Hubble Space Telescope presented in High Definition is only for devices that play High Definition video (not iPhone or iPod). To watch the Hubblecast on your iPod and/or iPhone, please download the Standard Definition version also available on iTunes.
CBS New Sunday Morning article Preserving the starry starry night
NASA News

Ames News RSS

Researchers using NASA's SOFIA airborne telescope have found that magnetic fields are trapping the material that feeds the supermassive black hole in the galaxy Cygnus A.

The ORACLES mission is gathering data on how aerosols such as smoke affect clouds and in turn Earth's climate.

NASA Image Of The Day

The latest NASA "Image of the Day" image.

This glittering ball of stars is the globular cluster NGC 1898, which lies toward the center of the Large Magellanic Cloud.

On Oct. 18, 1989, space shuttle Atlantis deployed NASA's Galileo spacecraft six hours, 30 minutes into the STS-34 mission. Galileo arrived at Jupiter in December, 1995 and spent eight years in orbit around the gas giant, becoming the first spacecraft to orbit an outer planet.
APOD for Today

Astronomy Picture of the Day

Halo of the Cat s Eye

Taken near local midnight, this autumn night's panorama follows the

Astronomy News

Oct. 20 is International Observe the Moon Night, an annual celebration allowing people all over the world to enjoy the science and beauty from looking at our closest neighbor. Two livestreams will allow you to participate online.

On Oct. 20, 1970, the Soviet Union launched the Zond 8 spacecraft on a mission to the moon. This was the last mission in the Zond program. See how it happened in our On This Day in Space video series!
| | | |
| --- | --- | --- |
| Faces of the Moon A new book by ASNH member Bob Crelin Click the book below for information on the book | There Once Was A Sky Full Of Stars A new book by ASNH member Bob Crelin Click the book below for information on the book | The 100 Best Targets for Astrophotography A new book by ASNH member Ruben Kier Click the book below for a review from Springer.com |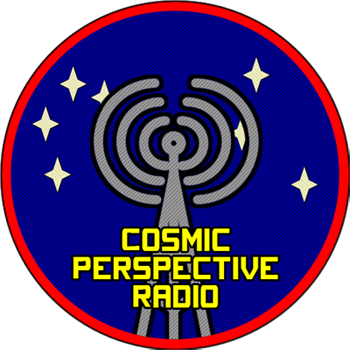 Host
Andy Poniros
Cosmic Perspective Radio Shows