Announcements
There are 181 days left until CSP 27
September 22 - 24, 2017
Registration starts on 07-13-2017
CSP Highlights
ASNH Events (stargazing, meetings, public events) for March
Meetings and Outreach Events
---
---
---
---
---
---
2017 Eclipse schedule (click the image to download)
NASA Whats Up for March
What's Up? -- A monthly video that gives tips for where you can find the moon, planets and stars in the night sky. Also includes amateur astronomy news and updates on NASA missions.
ESO European Southern Observatory ESOcast
ESOcast is a video podcast series dedicated to bringing you the latest news and research from ESO, the European Southern Observatory. Here we explore the Universe's ultimate frontier with our host Doctor J, a.k.a. Dr. Joe Liske.
New observations from ESO's Very Large Telescope have revealed that the outer parts of massive disc galaxies 10 billion years ago were rotating less quickly than the spiral galaxies, like the Milky Way, that we see today. This ESOcast Light summarises the important points of this discovery and the significance of dark matter, and how it is distributed.
Hubblecast
The latest news about astronomy, space and the NASA/ESA Hubble Space Telescope presented in High Definition is only for devices that play High Definition video (not iPhone or iPod). To watch the Hubblecast on your iPod and/or iPhone, please download the Standard Definition version also available on iTunes.
To many, Hubble is best known for its stunning images of celestial objects, but among astronomers it is admired for the valuable data it delivers. Hubble has helped revolutionise astronomy, including shedding light on dark matter and dark energy, lifting the veil on black holes, and peering into the dusty regions around stars to image exoplanets. This new Hubblecast is the second part of an exploration of some of Hubble's most important discoveries throughout its history.
CBS New Sunday Morning article Preserving the starry starry night
Ames News RSS

NASA coral reef studies in Hawaii this winter will help scientists understand this unique environment and evaluate a possible satellite mission.

Due to its extreme dryness, the Atacama Desert in Chile is one of the most important environments on Earth for researchers who need to approximate the conditions of Mars.

The latest NASA "Image of the Day" image.

Hubble spots two interacting galaxies some 60 million light-years away in the constellation of Leo.

On April 15, 2002, STS-110 Mission Specialist Ellen Ochoa works at the Remote Manipulator System controls on the aft flight deck of space shuttle Atlantis. Dr. Ochoa, a veteran astronaut, is currently the 11th director of Johnson Space Center. She became the first Hispanic woman to go to space when she served on the STS-56 mission.
Astronomy Picture of the Day

Approaching

The Comet, the Owl, and the Galaxy

Pluto's status as a "dwarf planet" is once again stirring debate. This comes as some planetary scientists are trying to have Pluto reclassified as a planet – a wish that's not likely to come true.

The current mission of the U.S. Air Force's robotic X-37B space plane is now the longest in the clandestine program's history.
| | | |
| --- | --- | --- |
| Faces of the Moon A new book by ASNH member Bob Crelin Click the book below for information on the book | There Once Was A Sky Full Of Stars A new book by ASNH member Bob Crelin Click the book below for information on the book | The 100 Best Targets for Astrophotography A new book by ASNH member Ruben Kier Click the book below for a review from Springer.com |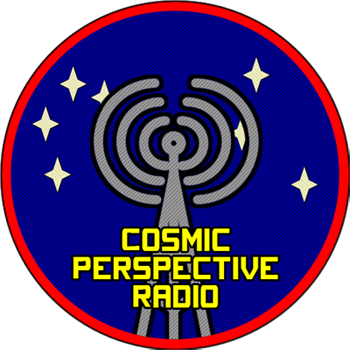 Host
Andy Poniros
Cosmic Perspective Radio Shows