Announcements

Due to COVID 19 CSP 30 Has Been Postponed until next year. See You Next Year Sept 10-12 2021


CSP Highlights
ASNH Events (stargazing, meetings, public events) for November
Meetings and Outreach Events
---
---
NASA Whats Up for November
What's Up? -- A monthly video that gives tips for where you can find the moon, planets and stars in the night sky. Also includes amateur astronomy news and updates on NASA missions.
What are some skywatching highlights in October 2020? Not one, but two, full moons; Mars at opposition; and finding the Andromeda galaxy.
ESO European Southern Observatory ESOcast
ESOcast is a video podcast series dedicated to bringing you the latest news and research from ESO, the European Southern Observatory. Here we explore the Universe's ultimate frontier.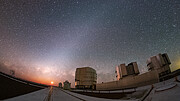 Captured in astounding detail by ESO's Very Large Telescope (VLT), the eerie Skull Nebula is showcased in a new image in beautiful pink and red tones. This planetary nebula is the first known to be associated with a pair of closely bound stars orbited by a third outer star. This video offers stunning views of this object and tells the story of the three stars at its centre.
Hubblecast
The latest news about astronomy, space and the NASA/ESA Hubble Space Telescope presented in High Definition is only for devices that play High Definition video (not iPhone or iPod). To watch the Hubblecast on your iPod and/or iPhone, please download the Standard Definition version also available on iTunes.
On 24 April 2020, the NASA/ESA Hubble Space Telescope celebraetd its 30th anniversary. ESA/Hubble invited the general public to submit Hubble-themed artistic creations to celebrate this special milestone. Submissions received included drawings, paintings, sculptures, music, and poetry that were all inspired by the Hubble Space Telescope. This Hubblecast features a variety of the visual creations received.
CBS New Sunday Morning article Preserving the starry starry night
NASA News

A RSS news feed containing the latest NASA news articles and press releases.

NASA commercial cargo provider SpaceX is targeting 11:39 a.m. EST Saturday, Dec. 5, for the launch of its 21st commercial resupply services (CRS-21) mission to the International Space Station from Launch Complex 39A at the agency's Kennedy Space Center in Florida.

A joint U.S.-European satellite built to monitor global sea levels lifted off on a SpaceX Falcon 9 rocket from Space Launch Complex 4E at Vandenberg Air Force Base in California Saturday at 9:17 a.m. PST (12:17 p.m. EST).

NASA Image Of The Day

The latest NASA "Image of the Day" image.

What is a black hole? A black hole is an astronomical object with a gravitational pull so strong that nothing, not even light, can escape it.

Kenneth Attocknie has worked as an engineer for more than two decades at NASA's Johnson Space Center.
APOD for Today

Astronomy Picture of the Day

This Long March-5 rocket blasted off from the

Surprisingly reminiscent of The Great Nebula in Orion,

Astronomy News

The beloved D-O droid from "Star Wars: The Rise of Skywalker" (2019) is on sale for an early Black Friday deal. You can find D-O on Amazon, as long as supplies last.

From great brands like Celestron and Orion, get a great deal on your next piece of skywatching kit
| | | |
| --- | --- | --- |
| Faces of the Moon A new book by ASNH member Bob Crelin Click the book below for information on the book | There Once Was A Sky Full Of Stars A new book by ASNH member Bob Crelin Click the book below for information on the book | The 100 Best Targets for Astrophotography A new book by ASNH member Ruben Kier Click the book below for a review from Springer.com |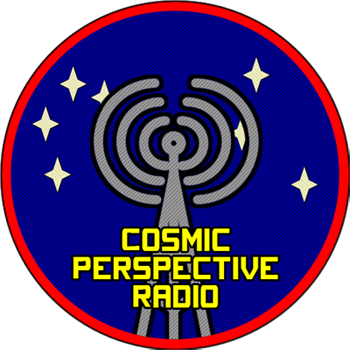 Host
Andy Poniros
Cosmic Perspective Radio Shows