Due to COVID 19 CSP 30 Has Been Postponed until next year. See You Next Year Sept 10-12 2021


The Great Give, 36 hour online giving event to support local nonprofits
CSP Highlights
ASNH Events (stargazing, meetings, public events) for July
Meetings and Outreach Events
---
---
---
---
---
---
NASA Whats Up for July
What's Up? -- A monthly video that gives tips for where you can find the moon, planets and stars in the night sky. Also includes amateur astronomy news and updates on NASA missions.
What's Up for July? How about some moons with those giant planets? Mars after midnight. And are the stars of Mars the same as ours?
ESO European Southern Observatory ESOcast
ESOcast is a video podcast series dedicated to bringing you the latest news and research from ESO, the European Southern Observatory. Here we explore the Universe's ultimate frontier.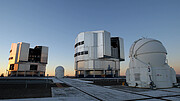 Astronomers have discovered the absence of an unstable massive star in a dwarf galaxy with ESO's Very Large Telescope. This video offers a summary of the research.
Hubblecast
The latest news about astronomy, space and the NASA/ESA Hubble Space Telescope presented in High Definition is only for devices that play High Definition video (not iPhone or iPod). To watch the Hubblecast on your iPod and/or iPhone, please download the Standard Definition version also available on iTunes.
CBS New Sunday Morning article Preserving the starry starry night
NASA News

A RSS news feed containing the latest NASA news articles and press releases.

Aviation scholars from across the nation will pose questions next week to NASA astronauts aboard the International Space Station.

NASA has awarded the SETI Institute in Mountain View, California, a contract to support all phases of current and future planetary protection missions to ensure compliance with planetary protection standards.

NASA Image Of The Day

The latest NASA "Image of the Day" image.

An electric Hall thruster, identical to those that will be used to propel NASA's Psyche spacecraft, undergoes testing at NASA's Jet Propulsion Laboratory.

Space Shuttle Atlantis' STS-135 mission launched from Launch Pad 39A at Kennedy Space Center on July 8, 2011 and was the last space shuttle mission.
APOD for Today

Astronomy Picture of the Day

This sight was worth getting out of bed early.

Where do comet tails come from?

Astronomy News

SpaceX has test-fired a Falcon 9 rocket for South Korea's first military satellite launch on July 14.

The National Space Society will launch a "Day in Space" celebration of spaceflight on July 16, 2020. Here's how to watch..
| | | |
| --- | --- | --- |
| Faces of the Moon A new book by ASNH member Bob Crelin Click the book below for information on the book | There Once Was A Sky Full Of Stars A new book by ASNH member Bob Crelin Click the book below for information on the book | The 100 Best Targets for Astrophotography A new book by ASNH member Ruben Kier Click the book below for a review from Springer.com |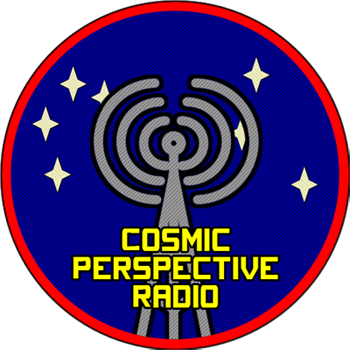 Host
Andy Poniros
Cosmic Perspective Radio Shows