Thanks to everyone for making this the best CSP yet.


CSP Highlights
ASNH Events (stargazing, meetings, public events) for September
Meetings and Outreach Events
---
---
---
---
---
---
---
---
NASA Whats Up for September
What's Up? -- A monthly video that gives tips for where you can find the moon, planets and stars in the night sky. Also includes amateur astronomy news and updates on NASA missions.
What's Up for August? The summer Perseids are here!
ESO European Southern Observatory ESOcast
ESOcast is a video podcast series dedicated to bringing you the latest news and research from ESO, the European Southern Observatory. Here we explore the Universe's ultimate frontier with our host Doctor J, a.k.a. Dr. Joe Liske.
FORS2, an instrument mounted on ESO's Very Large Telescope captured the spiral galaxy NGC 3981 in all its glory. The image, captured during the ESO Cosmic Gems Programme, showcases the beauty of the southern skies when conditions don't allow scientific observations to be made.
Hubblecast
The latest news about astronomy, space and the NASA/ESA Hubble Space Telescope presented in High Definition is only for devices that play High Definition video (not iPhone or iPod). To watch the Hubblecast on your iPod and/or iPhone, please download the Standard Definition version also available on iTunes.
Mars and Saturn are among the most popular planets. This new episode of the Hubblecast presents the images Hubble took of these planets in summer 2018.
CBS New Sunday Morning article Preserving the starry starry night
NASA News

Ames News RSS

On Sept. 20-21, 2018, the Mars InSight Roadshow will be visiting NASA in Silicon Valley! Join us to learn how the robotic lander will study Mars' deep interior.

Like a collection of savvy entrepreneurs gathered to hear new business proposals in a "shark tank," NASA's aeronautical innovators always are looking for the "next best thing."

NASA Image Of The Day

The latest NASA "Image of the Day" image.

In the northern constellation of Coma Berenices lies the impressive Coma Cluster — a structure of over a thousand galaxies bound together by gravity.

The International Space Station deployed this small satellite for the NanoRacks-Remove Debris investigation, designed to demonstrate an approach to reduce the risks presented by orbital debris or "space junk."
APOD for Today

Astronomy Picture of the Day

On the August 18 night flight from San Francisco to Zurich,

Irregular galaxy NGC 55 is thought to be similar to the Large Magellanic

Astronomy News

A robotic Japanese resupply ship launched toward the International Space Station today (Sept. 22), kicking off a four-day orbital chase.

A pair of tiny Japanese robots sent back wild images once they successfully landed on their new home, the asteroid Ryugu.
| | | |
| --- | --- | --- |
| Faces of the Moon A new book by ASNH member Bob Crelin Click the book below for information on the book | There Once Was A Sky Full Of Stars A new book by ASNH member Bob Crelin Click the book below for information on the book | The 100 Best Targets for Astrophotography A new book by ASNH member Ruben Kier Click the book below for a review from Springer.com |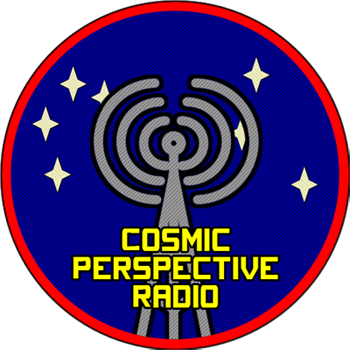 Host
Andy Poniros
Cosmic Perspective Radio Shows