Announcements

Due to COVID 19 CSP Has Been Postponed until next year. See You Next Year Sept 23-25, 2022


The Great Give, 36 hour online giving event to support local nonprofits
CSP Highlights
ASNH Events (stargazing, meetings, public events) for June
NASA Whats Up for June
What's Up? -- A monthly video that gives tips for where you can find the moon, planets and stars in the night sky. Also includes amateur astronomy news and updates on NASA missions.
A partial solar eclipse, the scorpion's sting, and June is for Juno!
ESO European Southern Observatory ESOcast
ESOcast is a video podcast series dedicated to bringing you the latest news and research from ESO, the European Southern Observatory. Here we explore the Universe's ultimate frontier.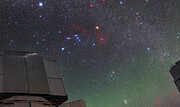 When Betelgeuse, a bright orange star in the constellation of Orion, became visibly darker in late 2019 and early 2020, the astronomy community was puzzled. A team of astronomers have now published new research done with ESO's Very Large Telescope and Very Large Telescope interferometer that solves the mystery of Betelgeuse's dimming. This ESOcast Light summaries the discovery.
Hubblecast
The latest news about astronomy, space and the NASA/ESA Hubble Space Telescope presented in High Definition is only for devices that play High Definition video (not iPhone or iPod). To watch the Hubblecast on your iPod and/or iPhone, please download the Standard Definition version also available on iTunes.
CBS News Sunday Morning article Preserving the starry starry night
NASA News

A RSS news feed containing the latest NASA news articles and press releases.

NASA has awarded a contract to the University of Michigan for the Cyclone Global Navigation Satellite System (CYGNSS) for mission operations and closeout.

Northrop Grumman's uncrewed Cygnus spacecraft is scheduled to depart the International Space Station Tuesday, June 29, more than four months after delivering nearly 8,000 pounds of supplies, scientific investigations, commercial products, hardware, and other cargo to the orbital laboratory.

NASA Image Of The Day

The latest NASA "Image of the Day" image.

Spacewalkers Shane Kimbrough of NASA (left) and Thomas Pesquet of the European Space Agency worked to install new roll out solar arrays on the space station.

NASA Expedition 65 astronaut Shane Kimbrough is pictured during the Friday, June 18, 2021, spacewalk.
APOD for Today

Astronomy Picture of the Day

How do stars form?

How are jets created during star formation?

Astronomy News

On June 23, 1949, the XS-1 rocket plane flew for the 117th time. See how it happened in our "On This Day In Space" series!

Astronomers may not know what dark matter is, but they do know that galaxies are supposed to contain a lot of the shadowy, invisible substance.
| | | |
| --- | --- | --- |
| Faces of the Moon A new book by ASNH member Bob Crelin Click the book below for information on the book | There Once Was A Sky Full Of Stars A new book by ASNH member Bob Crelin Click the book below for information on the book | The 100 Best Targets for Astrophotography A new book by ASNH member Ruben Kier Click the book below for a review from Springer.com |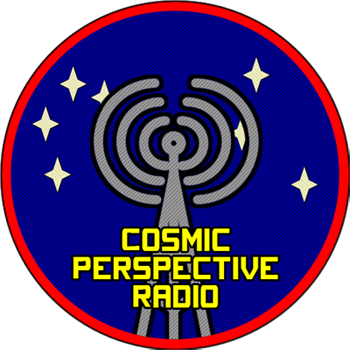 Host
Andy Poniros
Cosmic Perspective Radio Shows