Thanks to everyone for making this the best CSP yet.


CSP Highlights
ASNH Events (stargazing, meetings, public events) for December
Meetings and Outreach Events
---
---
---
---
---
NASA Whats Up for December
What's Up? -- A monthly video that gives tips for where you can find the moon, planets and stars in the night sky. Also includes amateur astronomy news and updates on NASA missions.
High rates for the Geminid meteor shower, a visible comet, and a fond farewell.
ESO European Southern Observatory ESOcast
ESOcast is a video podcast series dedicated to bringing you the latest news and research from ESO, the European Southern Observatory. Here we explore the Universe's ultimate frontier with our host Doctor J, a.k.a. Dr. Joe Liske.
Hubblecast
The latest news about astronomy, space and the NASA/ESA Hubble Space Telescope presented in High Definition is only for devices that play High Definition video (not iPhone or iPod). To watch the Hubblecast on your iPod and/or iPhone, please download the Standard Definition version also available on iTunes.
CBS New Sunday Morning article Preserving the starry starry night
NASA News

Ames News RSS

A winged spacecraft will soon take off with four NASA-supported technology experiments onboard. Virgin Galactic's SpaceShipTwo will separate from the WhiteKnightTwo twin-fuselage carrier aircraft and continue its rocket-powered test flight.

40 Years Ago, Pioneers Encounter Venus

NASA Image Of The Day

The latest NASA "Image of the Day" image.

Before electricity, water fountains worked by relying on gravity to channel water from a higher elevation to a lower one. In space, awesome gaseous fountains have been discovered in the centers of galaxy clusters.

NASA astronauts Anne McClain (background) and Serena Auñón-Chancellor are pictured inside the U.S. Destiny laboratory module aboard the International Space Station.
APOD for Today

Astronomy Picture of the Day

Today Comet Wirtanen passes by the Earth.

Geminids and Friends

Astronomy News

A new video gives a bird's-eye view of the ancient lake bed that NASA's next Mars rover will scour for signs of long-dead life.

While some question whether Virgin Galactic's latest SpaceShipTwo test flight actually went into space, a number of government officials and industry organizations have few doubts that it did.
| | | |
| --- | --- | --- |
| Faces of the Moon A new book by ASNH member Bob Crelin Click the book below for information on the book | There Once Was A Sky Full Of Stars A new book by ASNH member Bob Crelin Click the book below for information on the book | The 100 Best Targets for Astrophotography A new book by ASNH member Ruben Kier Click the book below for a review from Springer.com |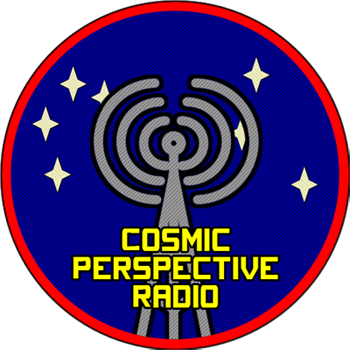 Host
Andy Poniros
Cosmic Perspective Radio Shows