Thanks to everyone for making this the best CSP yet.


CSP Highlights
ASNH Events (stargazing, meetings, public events) for November
Meetings and Outreach Events
---
---
---
---
---
---
NASA Whats Up for November
What's Up? -- A monthly video that gives tips for where you can find the moon, planets and stars in the night sky. Also includes amateur astronomy news and updates on NASA missions.
Planets, asteroid Juno, comet 46P, and a morning meteor shower.
ESO European Southern Observatory ESOcast
ESOcast is a video podcast series dedicated to bringing you the latest news and research from ESO, the European Southern Observatory. Here we explore the Universe's ultimate frontier with our host Doctor J, a.k.a. Dr. Joe Liske.
The nearest single star to the Sun hosts an exoplanet at least 3.2 times as massive as Earth -- a so-called super-Earth. Data from a worldwide array of telescopes, including ESO's planet-hunting HARPS instrument, have revealed this frozen, dimly lit world. The newly discovered planet is the second-closest known exoplanet to the Earth and orbits the fastest moving star in the night sky.
Hubblecast
The latest news about astronomy, space and the NASA/ESA Hubble Space Telescope presented in High Definition is only for devices that play High Definition video (not iPhone or iPod). To watch the Hubblecast on your iPod and/or iPhone, please download the Standard Definition version also available on iTunes.
CBS New Sunday Morning article Preserving the starry starry night
NASA News

Ames News RSS

Visualization of NASA's side-by-side rotorcraft concept for UAM in forward flight. This back view shows the complex 3D vortex wake from the intermeshing rotors. Note the rolling of the vortex wake at far right and left. Interactions of the vortices in the overlapping region (center) produce a roll-up of the wake. Vortices are colored by vorticity m

The fourth in the Pioneer series, Pioneer 9, launched Nov. 8, 1968, on a Delta E rocket from Cape Kennedy, Florida, and entered a solar orbit with a mean radius just slightly inside Earth's, making a revolution around the Sun every 298 days.

NASA Image Of The Day

The latest NASA "Image of the Day" image.

Located 65 million light-years away ia a blue supergiant star that once existed inside a cluster of young stars in the spiral galaxy NGC 3938, as shown in this artist's concept.

The Northrop Grumman Antares rocket, with Cygnus spacecraft onboard, is seen on Pad-0A, Tuesday, Nov. 13, 2018 at NASA's Wallops Flight Facility in Virginia.
APOD for Today

Astronomy Picture of the Day

Comet 46P Wirtanen

What's inside this cosmic cave?

Astronomy News

A Blue Moon is not typically blue, but it can be.

A Falcon 9 rocket with a pre-flown first stage successfully launched the Es'hail-2 communications satellite today (Nov. 15). And the first stage aced its landing, touching down on a SpaceX "droneship" off the Florida coast.
| | | |
| --- | --- | --- |
| Faces of the Moon A new book by ASNH member Bob Crelin Click the book below for information on the book | There Once Was A Sky Full Of Stars A new book by ASNH member Bob Crelin Click the book below for information on the book | The 100 Best Targets for Astrophotography A new book by ASNH member Ruben Kier Click the book below for a review from Springer.com |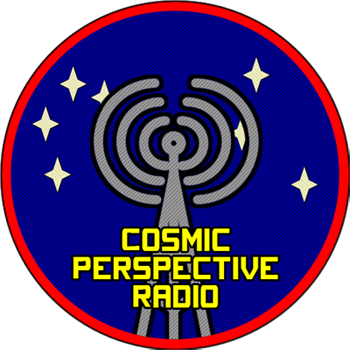 Host
Andy Poniros
Cosmic Perspective Radio Shows