There are 166 days left until CSP 33

September 15 - 17, 2023

Registration starts on 07-15-2023
ASNH Events (stargazing, meetings, public events) for April
NASA Whats Up for April
What's Up? -- A monthly video that gives tips for where you can find the moon, planets and stars in the night sky. Also includes amateur astronomy news and updates on NASA missions.
Mercury reaches its highest in the evening sky for the year for Northern Hemisphere observers.
ESO European Southern Observatory ESOcast
ESOcast is a video podcast series dedicated to bringing you the latest news and research from ESO, the European Southern Observatory. Here we explore the Universe's ultimate frontier.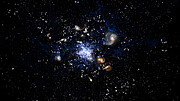 Using ALMA, astronomers have detected a large reservoir of hot gas in the still-forming galaxy cluster around the Spiderweb galaxy –– the most distant detection of such hot gas yet. This further reveals just how early these structures begin to form.
Hubblecast
The latest news about astronomy, space and the NASA/ESA Hubble Space Telescope presented in High Definition is only for devices that play High Definition video (not iPhone or iPod). To watch the Hubblecast on your iPod and/or iPhone, please download the Standard Definition version also available on iTunes.
CBS News Sunday Morning article Preserving the starry starry night
NASA News

A RSS news feed containing the latest NASA news articles and press releases.

NASA experts will join a virtual press conference hosted by Axiom Space at 12 p.m. EDT Thursday, April 6, to preview the launch of Axiom Mission 2 (Ax-2), the second private astronaut mission to the International Space Station. The Ax-2 launch aboard a SpaceX Falcon 9 rocket and Dragon spacecraft is targeted for early May from Launch Complex 39A at

Media are invited to a NASA media teleconference 1 p.m. EDT Wednesday, April 5, to discuss the upcoming launch of the first space-based instrument to observe major air pollutants across North America every hour during the daytime.

NASA Image Of The Day

The latest NASA "Image of the Day" image.

Phytoplankton create rich blooms of color in the Atlantic Ocean near South America in this enhanced color image from Dec. 2, 2014.

Guinness World Records officially designated NASA's Crawler Transporter 2 as the heaviest self-powered vehicle, weighing approximately 6.65 million pounds—equivalent to about 15 Statues of Liberty or 1,000 pickup trucks.
APOD for Today

Astronomy Picture of the Day

NGC 2442: Galaxy in Volans

Astronomy News

The fearless Mandalorian warrior Bo-Katan Kryze is playing a huge role in The Mandalorian season 3, but what's her full history? Here's everything you should know.

Only rarely do we see or hear about skilled tradespeople receiving the accolades they so rightfully deserve within the space community, and we feel that this is an injustice that must be rectified.
| | | |
| --- | --- | --- |
| Faces of the Moon A new book by ASNH member Bob Crelin Click the book below for information on the book | There Once Was A Sky Full Of Stars A new book by ASNH member Bob Crelin Click the book below for information on the book | The 100 Best Targets for Astrophotography A new book by ASNH member Ruben Kier Click the book below for a review from Springer.com |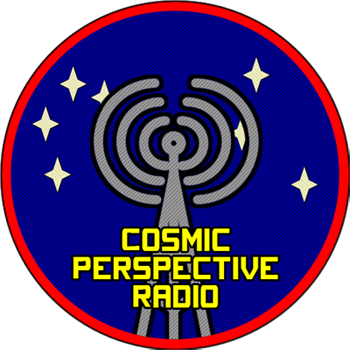 Host
Andy Poniros
Cosmic Perspective Radio Shows