There are 107 days left until CSP 33

September 15 - 17, 2023

Registration starts on 07-15-2023
The Great Give, 36 hour online giving event to support local nonprofits
ASNH Events (stargazing, meetings, public events) for May
NASA Whats Up for May
What's Up? -- A monthly video that gives tips for where you can find the moon, planets and stars in the night sky. Also includes amateur astronomy news and updates on NASA missions.
Planets strike a pose with the Moon, we reach "peak Venus," and what's different about the skies of the Southern Hemisphere.
ESO European Southern Observatory ESOcast
ESOcast is a video podcast series dedicated to bringing you the latest news and research from ESO, the European Southern Observatory. Here we explore the Universe's ultimate frontier.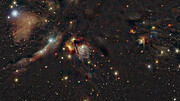 Using ESO's VISTA telescope, astronomers have created a vast infrared atlas of five nearby stellar nurseries by piecing together more than one million images.
Hubblecast
The latest news about astronomy, space and the NASA/ESA Hubble Space Telescope presented in High Definition is only for devices that play High Definition video (not iPhone or iPod). To watch the Hubblecast on your iPod and/or iPhone, please download the Standard Definition version also available on iTunes.
CBS News Sunday Morning article Preserving the starry starry night
NASA News

A RSS news feed containing the latest NASA news articles and press releases.

NASA and SpaceX are targeting 12:35 p.m. EDT Saturday, June 3, to launch the company's 28th commercial resupply services mission to the International Space Station from Launch Complex 39A at the agency's Kennedy Space Center in Florida.

En una ceremonia celebrada el martes en el Palacio de la Moncloa de Madrid, España se convirtió en el vigésimo quinto país en firmar los Acuerdos de Artemis. El administrador de la NASA, Bill Nelson, participó en la ceremonia de firma por parte de la agencia, y Diana Morant, la ministra de Ciencia e Innovación española, firmó en nombre de España.

NASA Image Of The Day

The latest NASA "Image of the Day" image.

A Rocket Lab Electron rocket stands on Pad B, Launch Complex 1, in Māhia, New Zealand, just ahead of a successful launch on Friday, May 26, with NASA's Time-Resolved Observations of Precipitation structure and storm Intensity with a Constellation of Smallsats (TROPICS) CubeSats payload.

The jellyfish galaxy JW39 hangs serenely in this image from the NASA/ESA Hubble Space Telescope.
APOD for Today

Astronomy Picture of the Day

Astronomy News

A new video shows the three astronauts of China's Shenzhou 16 mission entering the Tiangong space station on Tuesday (May 30).

SpaceX plans to launch 52 of its Starlink broadband satellites to orbit early Wednesday morning (May 31), and you can watch the action live.
| | | |
| --- | --- | --- |
| Faces of the Moon A new book by ASNH member Bob Crelin Click the book below for information on the book | There Once Was A Sky Full Of Stars A new book by ASNH member Bob Crelin Click the book below for information on the book | The 100 Best Targets for Astrophotography A new book by ASNH member Ruben Kier Click the book below for a review from Springer.com |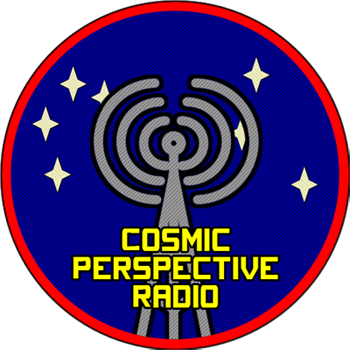 Host
Andy Poniros
Cosmic Perspective Radio Shows